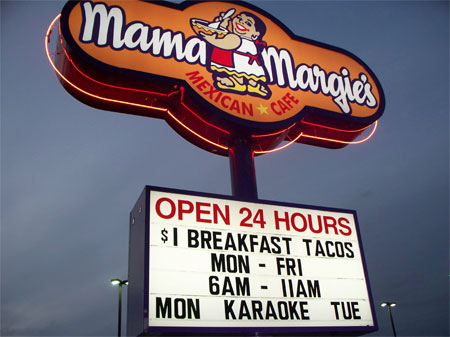 We started providing our karaoke service in local bars and restaurants in 1991. It wasn't until later that it became popular for private events. Karaoke is an excellent tool that helps build repeat traffic in your establishment on any given night of the week. Customers will come back week after week and stay longer to either participate or just to watch your karaoke show.
Cutting Edge Entertainment believes in establishing a business partnership with our clients. We do everything we can to make sure that karaoke is a success, and that your bar and/or food sales increase exponentially.
We are a professional company with W2 employees. We can provide you with an invoice, receipt, W9, and liability insurance as needed.

We operate with a performance agreement, for both of our benefits. The agreement guarantees that your show happens every single week and on time. We have multiple employees, so if someone gets sick or can't make it, you have no interruption in service.

Our staff is not allowed to consume alcohol while they are working, or they will be terminated. It is extremely unprofessional when the host starts slurring their words or acting foolish after a few drinks, not to mention the liability risk it poses for both us and you.

Our staff is also trained to provide outstanding customer service to your patrons, as well as how to best handle situations involving intoxicated customers.
Our weekly karaoke rate varies from $150-$195 per night, based on availability, with a 13-week written agreement. This rate is substantially lower than our single performance rate, given the weekly commitment requirement. Please call or e-mail us to schedule a consultation where we can provide you with an exact price.