We know that our staff is our greatest
asset here at Cutting Edge Entertainment.
Our DJs will work hard to play the styles of music that YOU want to hear as well as make professional announcements in a clear and distinct voice. We employ a variety of different people, each with a different style to their personality. If you have seen one of our DJs perform in the past, you may request a particular one for your event!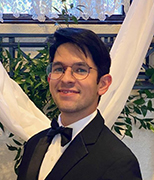 Rudy has more than five years of experience, and he has dedicated his passion to learn and hone his skills in his respective fields. From a humble part-time beat maker/songwriter, to a seasoned director, photographer, videographer, and even business owner, Rudy looks to waste no time on his aspirations. He is living his one and only life, better to make it count! "I am a huge movie buff, anime fan, cat dad, and I love quality puns. Pink Floyd's music helped me through a lot when I was younger, and I wouldn't be as entertaining as I am today if it weren't for George Carlin." He will make any event you have memorable, and we are glad to have such a fun-loving member on our team.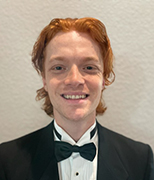 Artie is an experienced DJ that has been involved in the electronic music scene for more than three years. Originally from Memphis, TN, Artie relocated frequently during his childhood and in doing so, made friends easily and developed a talent for engagement amongst a crowd of new faces! He enjoys hanging out with friends, going to the gym, and watching live entertainment. He likes playing all styles of music but he'll claim House/Techno as his favorite in a heartbeat. Artie loves sour candy, a big ole' plate of buffalo wings and a social kitty cat that loves a good belly rub. Artie's favorite part about weddings are the "looks" that the bride and groom exchange throughout the night. With an insatiable appetite for success and an unending pursuit of perfection, Artie provides a fun and professional atmosphere with a warm smile during his performances.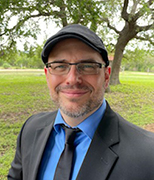 Forrest is a former schoolteacher, teaching in San Antonio schools for over 15 years, mostly as a High School English teacher. He is an avid hard rock fan, but also likes Latin pop and new hip hop. He has the most fun at events playing to diverse crowds. He likes to solicit requests, build momentum, and play a little bit to satisfy all musical tastes. He is a trained actor and voice artist, and he also produces his own music on Spotify. Forrest loves being part of special events. He likes weddings because he likes helping with the rite of passage; the tradition of gathering, celebrating, and sending the newlyweds off in style.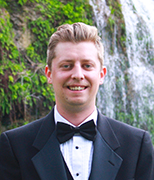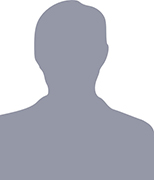 Jacob has called San Antonio home and been involved in operas and musicals in the city since 2014. He holds a Bachelor's Degree in Music Marketing with a minor in Business Administration, but his main passion has always been performance. Jacob is currently involved in a music production startup that is finally live and available! He hopes to one day, expand his horizons into the field of voice acting and film in the future, as well as continuing stage-work. In his free time, he is an avid gamer and would love to enter the world of streaming and esports organizing. Jacob is excited to be in a position that he can grow as an entertainer whilst creating lifelong memories for our clients.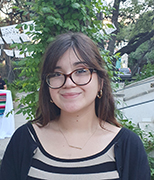 Taysha Morales
Content Manager/PB Attendant
Born and raised in San Antonio, Taysha loves supporting local artists, musicians, and businesses all over South Texas. Although she is not a DJ with us just yet, she is eager to master her hobby as a DJ and as a photographer and videographer. She has a love of film and has even directed her own short film and video projects for Alamo Colleges. A lover of music of all genres and attention to detail of events has set the passion under her feet to join us here at Cutting Edge. Taysha is encouraged by comedian Dave Chapelle and rap artist Daniel Dumile. "You can't change the world, but you can make a corner of it pretty nice"- Dave Chapelle.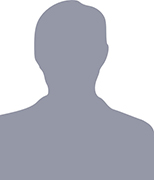 Nalani's bio is coming soon!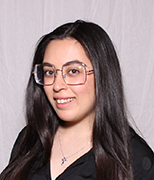 Yessenia Garza
PB Attendant
Yessenia's bio is coming soon!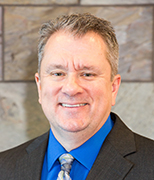 Ron Peene
President/General Manager
Ron started as a Mobile DJ in Chicago in 1987 and then started working for Cutting Edge in 1990, taking over the business in 1994. He graduated from UTSA in 1999 and worked as a volunteer firefighter for north Bexar County for 12 years.  Ron has an extensive radio background, working for the legendary WLS in Chicago, and then upon moving to Texas, at Power 93 in the late 80's and eventually spending 17 years at KISS Radio as "Ron James". His extensive experience and commitment to superior customer service is passed along to the staff on a regular basis. He loves music and working one-on-one with clients to integrate their favorite styles into their event. In his spare time, Ron likes to hike, bike, and go RVing with his family.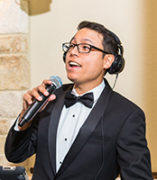 Jeremy knows how to set the fun, celebratory tone for your special day. He has mastered the key DJ components to cater to you and your guests. Growing up, Jeremy was surrounded by numerous musical spectrums who influenced his passion for what he loves doing the most. He played instruments, studied speech, and even received a degree in communications. He has been influenced by numerous artists. "One of the best things about being a DJ is seeing the audience tapping their feet on the dance floor, or seeing people jamming out to their favorite song."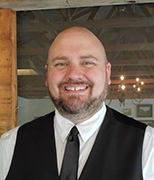 Wes is a passionate and charismatic man who brings nearly ten years of experience to the table. He has performed at over 450 events, most of which were weddings. He was born and raised in Texas, the majority in the small town of Lockhart. He's a Dad, and his hobbies include disc-golf, trivia nights, or catching a local brew with his friends. He currently works in property management as his full-time career. He focuses on creating a personal experience for each person he comes into contact with. He's quoted as having never met a stranger before. "Much like a fingerprint, each wedding is both unique and different. I'm the guy who wears his emotions on his sleeve. I'm often still moved at each event, which makes me strive that much more to bring my best performance each and every time."