We know that our staff is our greatest
asset here at Cutting Edge Entertainment.
Our DJs will work hard to play the styles of music that YOU want to hear as well as make professional announcements in a clear and distinct voice. We employ a variety of different people, each with a different style to their personality. If you have seen one of our DJs perform in the past, you may request a particular one for your event!
Ed is a 30-year Air Force veteran. He has performed duty as a Security Forces Specialist, Military Training Instructor and Military Training Leader. Ed also has experience in radio, having worked here locally at KTFM and KAFA in Colorado Springs. Ed is originally from the east coast, but has lived in San Antonio for over 20-years. He enjoys spending time with his two children, watching sports, running and of course music. His favorite is bringing the energy to your event in order to make it exceptionally special.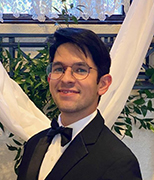 Rudy has more than five years of experience, and he has dedicated his passion to learn and hone his skills in his respective fields. From a humble part-time beat maker/songwriter, to a seasoned director, photographer, videographer, and even business owner, Rudy looks to waste no time on his aspirations. He is living his one and only life, better to make it count! "I am a huge movie buff, anime fan, cat dad, and I love quality puns. Pink Floyd's music helped me through a lot when I was younger, and I wouldn't be as entertaining as I am today if it weren't for George Carlin." He will make any event you have memorable, and we are glad to have such a fun-loving member on our team.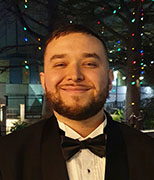 Andreas is a jack of all trades when it comes to audio, music, and entertainment. Andreas started his musical journey in the beautiful city of San Antonio Texas in a family and city full of fiesta colors & Hispanic culture. He eventually learned multiple brass instruments and percussion as well, later carrying his passion into the field of audio. He has over 6 years of experience in the field of audio and music alike, from going to school in Arizona to become a certified audio engineer, to working in recording studios, and running sound for corporate and themed park events, this young man has a love for his craft and DJ'ing is no exception. Andreas has a deep love for music but loves Latin & Hip-Hop music the most, join him with your next event and dive into his world of audio.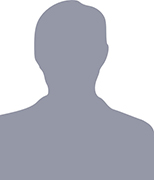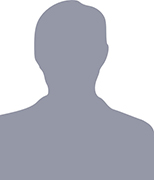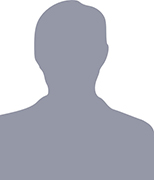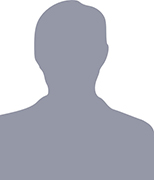 Taysha Morales
Content Manager/PB Attendant
Bio coming soon!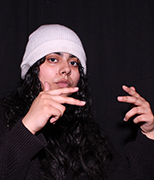 Amanda Arispe
Photo Booth Attendant
Bio for Amanda is coming soon.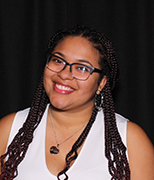 Brianna Brown
Karaoke Hostess - Photo Booth Attendant
Brianna is our quirky and fun Karaoke Hostess and Photobooth operator! She was born in Killeen, TX, raised in San Antonio. She spent her formative years in various choirs and studying different forms of dance. In high school she developed a love for photography. She has a degree from Texas State University in Communications, and currently works full time in Marketing and Retail Brokering. When Brianna is not at home with her 4 puppies, she loves to spend her nights and weekends at various events encouraging people to be silly, let loose, and to enjoy every moment.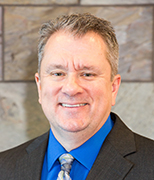 Ron Peene
President/General Manager
Ron started as a Mobile DJ in Chicago in 1987 and then started working for Cutting Edge in 1990, taking over the business in 1994. He graduated from UTSA in 1999 and worked as a volunteer firefighter for north Bexar County for 12 years.  Ron has an extensive radio background, working for the legendary WLS in Chicago, and then upon moving to Texas, at Power 93 in the late 80's and eventually spending 17 years at KISS Radio as "Ron James". His extensive experience and commitment to superior customer service is passed along to the staff on a regular basis. He loves music and working one-on-one with clients to integrate their favorite styles into their event. In his spare time, Ron likes to hike, bike, and go RVing with his family.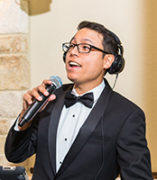 Jeremy knows how to set the fun, celebratory tone for your special day. He has mastered the key DJ components to cater to you and your guests. Growing up, Jeremy was surrounded by numerous musical spectrums who influenced his passion for what he loves doing the most. He played instruments, studied speech, and even received a degree in communications. He has been influenced by numerous artists. "One of the best things about being a DJ is seeing the audience tapping their feet on the dance floor, or seeing people jamming out to their favorite song."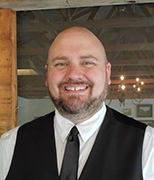 Wes is a passionate and charismatic man who brings nearly ten years of experience to the table. He has performed at over 450 events, most of which were weddings. He was born and raised in Texas, the majority in the small town of Lockhart. He's a Dad, and his hobbies include disc-golf, trivia nights, or catching a local brew with his friends. He currently works in property management as his full-time career. He focuses on creating a personal experience for each person he comes into contact with. He's quoted as having never met a stranger before. "Much like a fingerprint, each wedding is both unique and different. I'm the guy who wears his emotions on his sleeve. I'm often still moved at each event, which makes me strive that much more to bring my best performance each and every time."