We know that our staff is our greatest
asset here at Cutting Edge Entertainment.
Our DJs will work hard to play the styles of music that YOU want to hear as well as make professional announcements in a clear and distinct voice. We employ a variety of different people, each with a different style to their personality. If you have seen one of our DJs perform in the past, you may request a particular one for your event!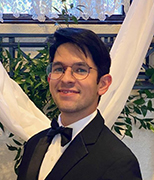 Rudy has more than five years of experience, and he has dedicated his passion to learn and hone his skills in his respective fields. From a humble part-time beat maker/songwriter, to a seasoned director, photographer, videographer, and even business owner, Rudy looks to waste no time on his aspirations. He is living his one and only life, better to make it count! "I am a huge movie buff, anime fan, cat dad, and I love quality puns. Pink Floyd's music helped me through a lot when I was younger, and I wouldn't be as entertaining as I am today if it weren't for George Carlin." He will make any event you have memorable, and we are glad to have such a fun-loving member on our team.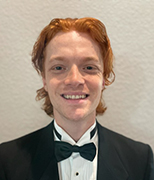 Artie Knowles
Professional DJ
Artie is an experienced DJ that has been involved in the electronic music scene for more than three years. Originally from Memphis, TN, Artie relocated frequently during his childhood and in doing so, made friends easily and developed a talent for engagement amongst a crowd of new faces! He enjoys hanging out with friends, going to the gym, and watching live entertainment. He likes playing all styles of music but he'll claim House/Techno as his favorite in a heartbeat. Artie loves sour candy, a big ole' plate of buffalo wings and a social kitty cat that loves a good belly rub. Artie's favorite part about weddings are the "looks" that the bride and groom exchange throughout the night. With an insatiable appetite for success and an unending pursuit of perfection, Artie provides a fun and professional atmosphere with a warm smile during his performances.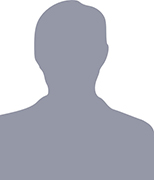 Jacob has called San Antonio home and been involved in operas and musicals in the city since 2014. He holds a Bachelor's Degree in Music Marketing with a minor in Business Administration, but his main passion has always been performance. Jacob is currently involved in a music production startup that is finally live and available! He hopes to one day, expand his horizons into the field of voice acting and film in the future, as well as continuing stage-work. In his free time, he is an avid gamer and would love to enter the world of streaming and esports organizing. Jacob is excited to be in a position that he can grow as an entertainer whilst creating lifelong memories for our clients.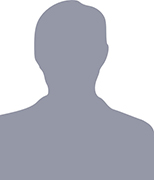 David Palma
Professional DJ
David's bio coming soon!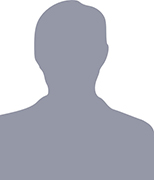 Josh McKinnis
Professional DJ
Josh's bio coming soon!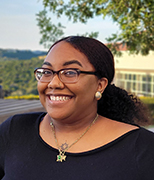 Lyric Ashford
Professional DJ
Lyric's bio coming soon!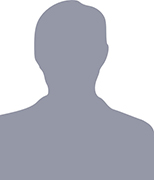 Warren O'Brien
Professional DJ
OB's bio coming soon!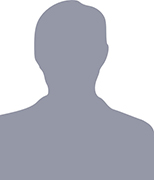 This could be you! Apply now by clicking "Employment" at the bottom of this page.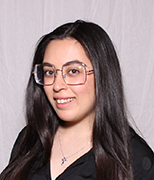 Yessenia Garza
PB Attendant/Mgr
Yessenia's bio is coming soon!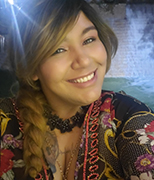 Nalani Kim
KJ/Photo Booth Attendant
Nalani Kim is a Texas native who's roots expand throughout the U.S. She traveled most of her life while growing up in the entertainment industry, as her mother worked in film production. Nalani thinks of San Antonio as her hometown since most of her teenage and young adult life was spent in this beautiful city. She is a former teen model, percussionist, professional Polynesian and fire dancer, writer, event and talent coordinator, and robotic technician. Nalani still has a deep love for music, singing, silly dancing, fashion, mechanics, gaming, cosplay, toe socks, and very strong coffee. She is a mother of 2 toddlers, an Active Duty Military Spouse, and has a passion for making people smile and enjoy the moment in everything she does. From Karaoke Hosting to Photobooth attending, she always goes above and beyond to make sure our client, and their guest, are having a great time, everytime. As a cosplay enthusiast, she has no problem dressing up for any themed event you might have. "The best thing about memories, is making them"… and Nalani can't wait to help create yours at your next event.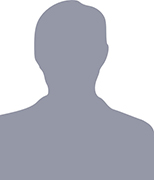 Arturo Aleman
Photo Booth Attendant
Arturo's bio coming soon!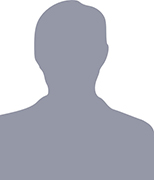 D'ante Speed
Photo Booth Attendant
D'ante's bio is coming soon!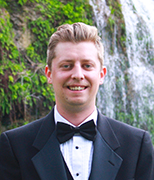 Tavyn Weyman
Dir. of Sales/Professional DJ
Tavyn was born and raised here in San Antonio. Since graduating from Winston Churchill in 2008, he has been employed in the hospitality industry. Music is a passion of his, and loves playing a variety of all types of music. He loves weddings so much that he is an ordained minister and can also officiate your wedding. He feels that he has more energy than the average person so he tries to channel that energy into his events. He just recently became a father and enjoys hiking, any type of sports, or checking out the nearest dog park with his lab.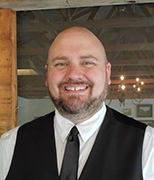 Wes is a passionate and charismatic man who brings nearly ten years of experience to the table. He has performed at over 450 events, most of which were weddings. He was born and raised in Texas, the majority in the small town of Lockhart. He's a Dad, and his hobbies include disc-golf, trivia nights, or catching a local brew with his friends. He currently works in property management as his full-time career. He focuses on creating a personal experience for each person he comes into contact with. He's quoted as having never met a stranger before. "Much like a fingerprint, each wedding is both unique and different. I'm the guy who wears his emotions on his sleeve. I'm often still moved at each event, which makes me strive that much more to bring my best performance each and every time."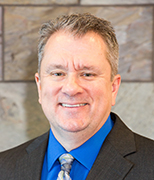 Ron Peene
President/General Mgr.
Ron started as a Mobile DJ in Chicago in 1987 and then started working for Cutting Edge in 1990, taking over the business in 1994. He graduated from UTSA in 1999 and worked as a volunteer firefighter for north Bexar County for 12 years. Ron has an extensive radio background, working for the legendary WLS in Chicago, and then upon moving to Texas, at Power 93 in the late 80's and eventually spending 17 years at KISS Radio as "Ron James". His extensive experience and commitment to superior customer service is passed along to the staff on a regular basis. He loves music and working one-on-one with clients to integrate their favorite styles into their event. In his spare time, Ron likes to hike, bike, and go RVing with his family.