We know that our staff is our greatest
asset here at Cutting Edge Entertainment.
Our DJs will work hard to play the styles of music that YOU want to hear as well as make professional announcements in a clear and distinct voice. We employ a variety of different people, each with a different style to their personality. If you have seen one of our DJs perform in the past, you may request a particular one for your event!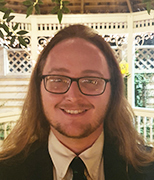 Jacob has called San Antonio home and been involved in operas and musicals in the city since 2014. He holds a Bachelor's Degree in Music Marketing with a minor in Business Administration, but his main passion has always been performance. Jacob is currently involved in a music production startup that is finally live and available! He hopes to one day, expand his horizons into the field of voice acting and film in the future, as well as continuing stage-work. In his free time, he is an avid gamer and would love to enter the world of streaming and esports organizing. Jacob is excited to be in a position that he can grow as an entertainer whilst creating lifelong memories for our clients.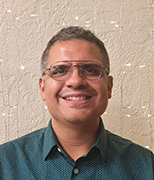 Michael Martinez
Professional DJ
Michael is a San Antonio born and raised local. He also works as an assistant property manager during the week. He loves all things horror, and any 80's, 90's and 2000's nostalgic entertainment. Although being a DJ is new for him, his love and knowledge of music has been with him since childhood. For Michael, creating a musical experience at people's weddings and events gives him pride and joy. He enjoys creating playlists and will make mixed cd's for his friends (even still!). Michael enjoys going to the gym, decorating, and taking care of his cat Blindspot. He loves taking requests and exploring different genres of music that bring excitement and fun to our client's special events.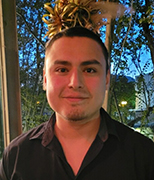 Jerry Prejean
Professional DJ/KJ
Jerry recently moved to San Antonio, but he already feels right at home in our beautiful city. Growing up in Wyoming and Utah, he developed a love for hiking, camping, and exploring the outdoors. Music and coffee are two Important factors in his life. He has four sisters and is the only boy in the family. He loves his cats and dogs and animals overall. He plays guitar, piano, ukulele, and even sings, so you can probably see him at our next karaoke event. He wanted to be a wedding DJ because he has always had a love for music and performing. He had also done some musical theatre in high school and college. He enjoys all music genres and can find something he likes in each one, but he really likes Classic Rock, Funk, EDM, Metal, and R&B/Pop. In his spare time, he likes to discover new coffee shops, listen to his vinyl collection, work out at the gym, and explore San Antonio. He love's film and would like to be an actor one day in film and television.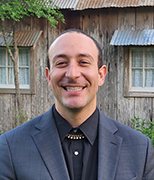 Eric Vasquez
Professional DJ
Eric's bio is coming soon!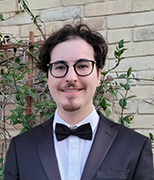 Joey loves music in general and has a soft spot for animals. He has a passion for producing and learning music, as well as visual arts like video editing and drawing. His bachelor's degree in Media Arts has given him knowledge and accessibility to audio/visual equipment, as well as understanding the fundamentals of what goes into them. His personal favorite music styles includes, but are not limited to: Classic Hip-Hop/Rap, Jazz, Oldies, and Classic Rock. He also enjoys reading books, playing bass, and listening to records with his cats in his free time. DJ'ing on the weekends only adds on to his learning and passion for music, as well as doing one of the most important things in life; enjoying a good time with others.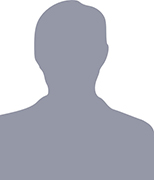 Chris Thedford
Professional DJ
Chris's bio coming soon!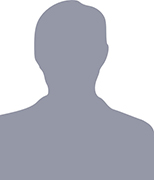 Jonathan Gearhardt
Professional DJ
Jonathan's bio coming soon!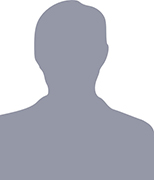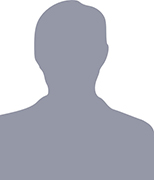 This could be you! Apply now by clicking "Employment" at the bottom of this page.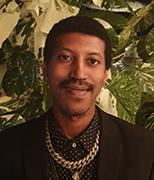 D'ante Speed
Photo Booth Attendant
D'ante has been heavily involved in the music and entertainment industry since growing up in Chicago. Upon moving to Texas in 2014 he attended Texas Lutheran University and majored in music, specializing as a guitarist at the University with 11 years of "current" experience showcasing or performing at music events. He is also a business owner of a film company and has over 5+ years of experience as a photographer & videographer. He does journalism and submits to several different publications and magazines. He has published his work through SWNS, Yahoo News, Hip-Hop Weekly Magazine, Top Hip-Hop Alerts Magazine & The London Economic. D'ante loves interacting with all types of people and dedicates his life to creating the most memorable moments as possible through his work and art.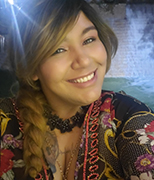 Nalani Kim
Photo Booth Attendant
Nalani Kim is a Texas native but her roots expand throughout the U.S. She traveled most of her life while growing up in the entertainment industry, as her mother worked in film production. Nalani thinks of San Antonio as her hometown since most of her teenage and young adult life was spent in this beautiful city. She is a former teen model, percussionist, professional Polynesian and fire dancer, write, event and talent coordinator, and robotic technician. She is a mom of 2 toddlers, an active duty military spouse, and has a passion for making people smile and enjoys the moment in everything she does. From karaoke hosting to running a photo booth, she always goes above and beyond to make sure our clients and their guests have a great time. "The best thing about memories is making them", and Nalani can't wait to help create yours at your next event.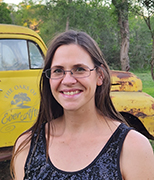 Kalie Palmer
Photo Booth Attendant - Karaoke Host
Kalie's Bio is coming soon!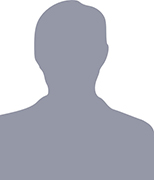 Aminda Pereira
Media/Photo Booth Manager
Aminda's bio coming soon!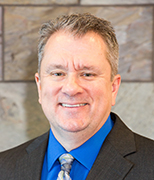 Ron Peene
President/General Mgr.
Ron started as a Mobile DJ in Chicago in 1987 and then started working for Cutting Edge in 1990, taking over the business in 1994. He graduated from UTSA in 1999 and worked as a volunteer firefighter for north Bexar County for 12 years. Ron has an extensive radio background, working for the legendary WLS in Chicago, and then upon moving to Texas, at Power 93 in the late 80's and eventually spending 17 years at KISS Radio as "Ron James". His extensive experience and commitment to superior customer service is passed along to the staff on a regular basis. He loves music and working one-on-one with clients to integrate their favorite styles into their event. In his spare time, Ron likes to hike, bike, and go RVing with his family.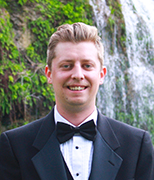 Tavyn was born and raised here in San Antonio. Since graduating from Winston Churchill in 2008, he has been employed in the hospitality industry. Music is a passion of his, and loves playing a variety of all types of music. He loves weddings so much that he is an ordained minister and can also officiate your wedding. He feels that he has more energy than the average person so he tries to channel that energy into his events. He just recently became a father and enjoys hiking, any type of sports, or checking out the nearest dog park with his lab.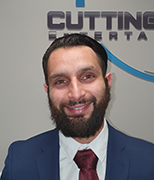 Trey Adkins
Dir. of Operations/Professional DJ
Trey is a San Antonio native, and graduate of The University of Oklahoma with a degree in Theatre. He has spent almost 15 years in the Entertainment industry, working in performing, technical, and managerial capacities. His DJ career began in 2015 while working as an entertainer at SeaWorld San Antonio, and has been developing ever since. As Director of Operations, Trey savors the opportunity to blend his enjoyment of performance with his fierce work ethic and dedication to client satisfaction in order to ensure your event is memorable from start to finish. In his spare time, Trey loves learning more about the world through museums and podcasts, following his Atlanta Falcons and Miami Heat, and spending time with his parents, beautiful fiancée, and adorable cat.