We know that our staff is our greatest
asset here at Cutting Edge Entertainment.
Our DJs will work hard to play the styles of music that YOU want to hear as well as make professional announcements in a clear and distinct voice. We employ a variety of different people, each with a different style to their personality. If you have seen one of our DJs perform in the past, you may request a particular one for your event!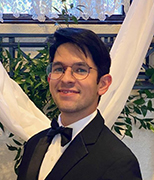 Rudy has more than five years of experience, and he has dedicated his passion to learn and hone his skills in his respective fields. From a humble part-time beat maker/songwriter, to a seasoned director, photographer, videographer, and even business owner, Rudy looks to waste no time on his aspirations. He is living his one and only life, better to make it count! "I am a huge movie buff, anime fan, cat dad, and I love quality puns. Pink Floyd's music helped me through a lot when I was younger, and I wouldn't be as entertaining as I am today if it weren't for George Carlin." He will make any event you have memorable, and we are glad to have such a fun-loving member on our team.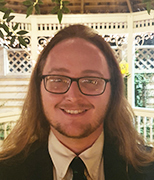 Jacob has called San Antonio home and been involved in operas and musicals in the city since 2014. He holds a Bachelor's Degree in Music Marketing with a minor in Business Administration, but his main passion has always been performance. Jacob is currently involved in a music production startup that is finally live and available! He hopes to one day, expand his horizons into the field of voice acting and film in the future, as well as continuing stage-work. In his free time, he is an avid gamer and would love to enter the world of streaming and esports organizing. Jacob is excited to be in a position that he can grow as an entertainer whilst creating lifelong memories for our clients.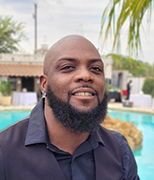 OB is an Air Force Veteran, and after 12 years of service, he relocated back to San Antonio in February 2020. He holds a Bachelor's Degree in Business Information Systems, as well as several IT certifications, and plans to start up his own IT business one day. He has three boys who are very active in extracurricular activities. OB enjoys coaching his son's football team, bowling, as well as going to the gym during his free time. OB has been in love with music since his childhood. He grew up listening to Gospel music, and later on developed a love for Hip-hop and R&B. OB is a natural born entertainer! He enjoys seeing people have fun on the dance floor.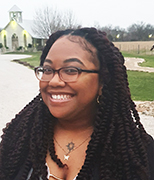 Lyric grew up in San Antonio and is proudly our only female DJ. She picked up the hobby during the pandemic and has loved it ever since! She has a strong love for animals, children, making new friends, and trying new things. Lyric works for an investing company during the week and after hours she enjoys horseback riding, painting, and kickboxing. Her ability to connect with people of all kinds ensures she is understanding and willing to grow!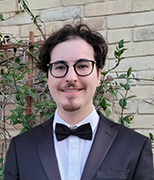 Joey loves music in general and has a soft spot for animals. He has a passion for producing and learning music, as well as visual arts like video editing and drawing. His bachelor's degree in Media Arts has given him knowledge and accessibility to audio/visual equipment, as well as understanding the fundamentals of what goes into them. His personal favorite music styles includes, but are not limited to: Classic Hip-Hop/Rap, Jazz, Oldies, and Classic Rock. He also enjoys reading books, playing bass, and listening to records with his cats in his free time. DJ'ing on the weekends only adds on to his learning and passion for music, as well as doing one of the most important things in life; enjoying a good time with others.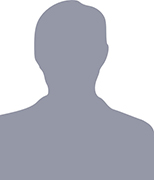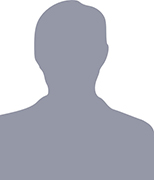 Michael Martinez
Professional DJ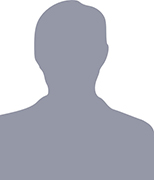 This could be you! Apply now by clicking "Employment" at the bottom of this page.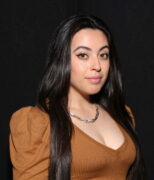 Yessenia Garza
Photo Booth/Media Manager
Yessenia's bio is coming soon!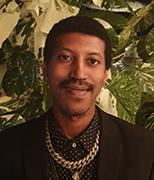 D'ante Speed
Photo Booth Attendant
D'ante's bio is coming soon!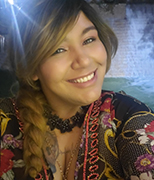 Nalani Kim
Photo Booth Attendant
Nalani's bio coming soon!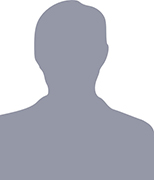 Michelle Collins
Photo Booth Attendant
Michelle's bio coming soon!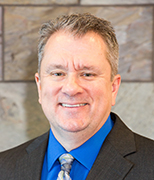 Ron Peene
President/General Mgr.
Ron started as a Mobile DJ in Chicago in 1987 and then started working for Cutting Edge in 1990, taking over the business in 1994. He graduated from UTSA in 1999 and worked as a volunteer firefighter for north Bexar County for 12 years. Ron has an extensive radio background, working for the legendary WLS in Chicago, and then upon moving to Texas, at Power 93 in the late 80's and eventually spending 17 years at KISS Radio as "Ron James". His extensive experience and commitment to superior customer service is passed along to the staff on a regular basis. He loves music and working one-on-one with clients to integrate their favorite styles into their event. In his spare time, Ron likes to hike, bike, and go RVing with his family.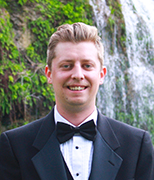 Tavyn was born and raised here in San Antonio. Since graduating from Winston Churchill in 2008, he has been employed in the hospitality industry. Music is a passion of his, and loves playing a variety of all types of music. He loves weddings so much that he is an ordained minister and can also officiate your wedding. He feels that he has more energy than the average person so he tries to channel that energy into his events. He just recently became a father and enjoys hiking, any type of sports, or checking out the nearest dog park with his lab.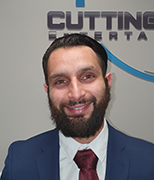 Trey Adkins
Dir. of Operations/Professional DJ
Trey is a San Antonio native, and graduate of The University of Oklahoma with a degree in Theatre. He has spent almost 15 years in the Entertainment industry, working in performing, technical, and managerial capacities. His DJ career began in 2015 while working as an entertainer at SeaWorld San Antonio, and has been developing ever since. As Director of Operations, Trey savors the opportunity to blend his enjoyment of performance with his fierce work ethic and dedication to client satisfaction in order to ensure your event is memorable from start to finish. In his spare time, Trey loves learning more about the world through museums and podcasts, following his Atlanta Falcons and Miami Heat, and spending time with his parents, beautiful fiancée, and adorable cat.