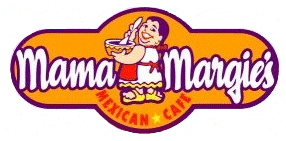 San Antonio is famous primarily for three things: the Alamo, the Riverwalk and good Tex-Mex food. Mama Margie's is a local favorite for Tex-Mex fans. Here are the top ten reasons why.
 Good food
First and foremost, they serve good food. From carne asada to nachos and barbacoa tacos, you'll love the menu selection and the taste!
 Open 24 hours
For late night cravings and early morning pick-me-ups, the convenience, atmosphere and food at Mama Margie's far outweighs the other 24-hour dining competitors like Denny's, the Waffle House or a convenience store.
 Karaoke nights
Where else can you get good food and good entertainment in the same location without having to pay a tip? Every Monday, Tuesday and Wednesday nights at least one Mama Margie's location has a party DJ on hand to host some live karaoke in San Antonio. Show up for happy hour, stay for dinner and stick around for karaoke. Here are the specifics about times and locations where you can fulfill your dream of performing live.
Monday – Mama Margie's North – 9950 IH 10 West, 9pm to 1am

Monday – Mama Margie's Culebra – 10927 Culebra Road, 8pm to 12mid

Tuesday – Mama Margie's South – 7335 S. Zarzamora, 8pm to 12mid

Tuesday – Mama Margie's Culebra – 10927 Culebra Road, 8pm to 12mid

Wednesday – Mama Margie's North – 9950 IH 10 West, 9pm to 1am
 Wi-Fi
When you combine a Wi-Fi hot spot with good food and 24-hour service, you quickly become a favorite spot for students, freelancers and night owls. When the karaoke shuts down, the Wi-Fi remains. Down a plate of nachos while you cram for an exam or sip a margarita while you write the next great American novel.
 TV
During the playoffs (it doesn't matter which sport), the next best thing to being there in person is to be at your favorite Tex-Mex restaurant, watching the game on TV, cheering on your team with a group of friends and strangers while enjoying a bean and cheese taco. Wings are for people who don't have the option of Tex-Mex!
 Customer service
It's not often that customer feedback references cashiers as positively as Mama Margie's cashiers are recognized. Good customer service goes a long way toward making a restaurant feel like home away from home.
 Happy hour
After a long day at work, there are days you just want to throw back a cold one… with a side of nachos… and a bargain price. Many happy hour prices last until 10pm at Mama Margie's. That's right: happy hour and karaoke time overlaps. Your excuses don't exist.
 Order at the register
Got a big group of people and everyone wants separate checks? Not a problem. You order at the register so you can pay individually or as a group. And when you're finished eating, you don't have to wait for the check; you can leave at your leisure because you've already paid.
 No tipping
Because you order at the register, there is no wait staff to tip. Your large group of Spurs fans will not automatically have gratuity added to the check. You can save that extra 10 to 20 percent you otherwise would have used for a tip.
 Drive-thru, dine-in or take out
You have options at Mama Margie's. Entertainment options, drink options and food acquisition options. Satisfy your Tex-Mex cravings at the drive-thru, at home or in the restaurant.